How to Tell Your Family or Friends About Your Sugar Lifestyle?
Last update:
Where did you get that watch? How could you afford such an expensive handbag? Where did you get your money? Generally, when you do a sugar baby job, you will get sugar (usually you can't afford) from sugar daddies. However, thousands of questions come directly to you, for some sugar babies, it may be hard to tell their families where the money is coming from.
As a full-time sugar baby, I have ever got into trouble just like all of you, it is a challenge to tell your friends and family, but telling friends to break the ice is much easier than telling families. With the booming development of sugar dating, more and more young girls become sugar babies, especially college girls who need financial support, so sugar baby concept is more and more to accept by the young generation.
There are a few tips for helping you solve this problem:
1.Tell someone you are close to. It is not necessary to tell anyone around you that you're a sugar baby; just tell someone who is close to you and care about you, they maybe ask you questions or worry about your safety. You need to have a conversation with your family and tell them you are a sugar baby and expect they respect your decisions and keep your privacy.
2.Let them know it's your new lifestyle. We did not deny that a section of people regards sugar baby as a prostitute. You have to make some examples to let them understand sugar lifestyle. In sugar relationship, you are an independent person that you can determine which man do you want to get along with, it is just like that general dating and the rich men are willing to satisfy your demands. While prostitute is pure sex worker, they have no choice with their clients or even maltreated. In addition, many experienced sugar daddies will guide you with life experiences or how to deal with business, who plays the role of mentor. Let them know that you are in control of what happens, they might be more at peace with your decisions or respect your sugar lifestyle.
3. Ensure them of your safety. One of my biggest problems while dating online was that my friends or family were worried about my safety. It is reasonable so I have to do something to ensure my safety. One, I will tell my best friends where am I when I date with my sugar daddy. Two, My friends know my home address or how to contact with my parents. Three, I have a code word or special emoji which represent that I'm in danger and they will call the police or tell my parents immediately.
4. Be honest with your friends and families. You don't have to tell everything to them but try to be honest to them. When they notice your diamond necklace, LV bags, and other luxurious gifts, are you trying to tell your family that your fiends present it to you or you bought it by doing a part-time job?
I usually tell my parents that I'm dating a rich man who presents to me because I accompany them to some high-profile events or business trip. It is just like the general dating that the rich single man will pamper me with what I want in exchange for my companion.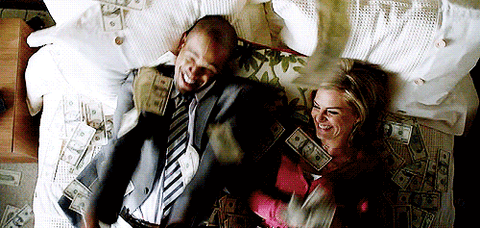 The people who closet to you may attempt to label you as an escort because don't know what really happen and it must be wise to ignore what they are thinking or just tell them that you are in a serious relationship. Actually, many sugar daddies seem like mentors who will give me guidance or trying to help me achieve my own goals in the near future.
BROWSE SUGAR DADDIES
Age & location: 40, SF, CA, U.S.
Relationship status: Single
Annual income: $350,000
Net Worth: $10 million
Last logged in: 3 minutes ago
Height: 5' 11" (180 cm)
Ethnicity: Caucasian / White
Body type: Average
Education: Bachelors Degree
Occupation: CEO/Co-Founder
Budget: Negotiable